FOR SALE:

MAKING AND BREAKING THE GRID: A GRAPHIC DESIGN LAYOUT WORKSHOP (GRAPHIC DESIGN)

BREAKING THAT GRID YOU MADE IS TOTALLY WORTH

$22.00

OR BEST OFFER. No offers have been made for this one yet — you can LOG IN or SIGN UP to make it yours.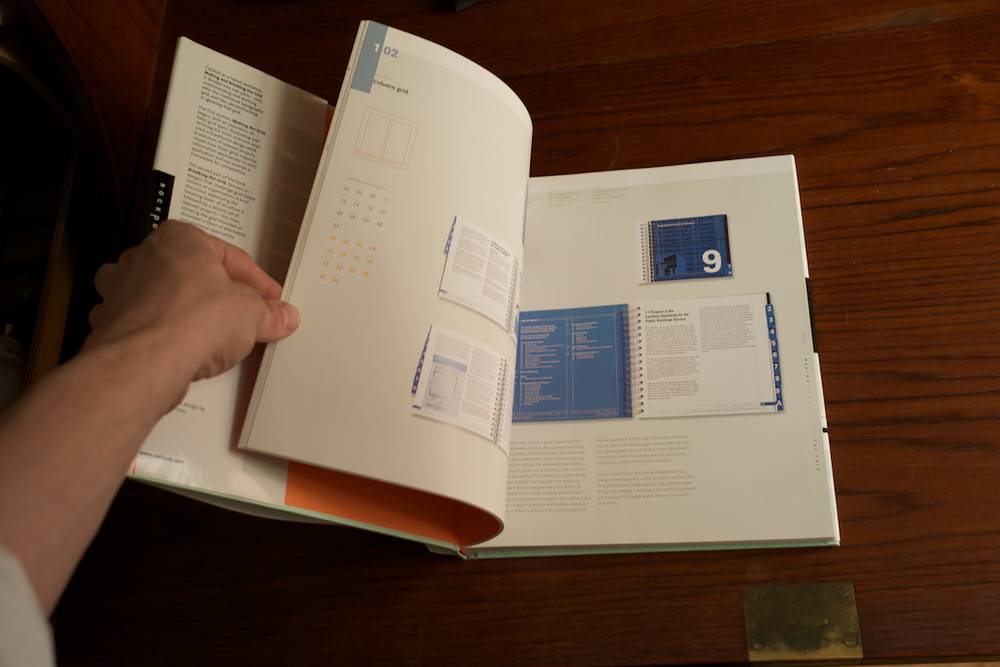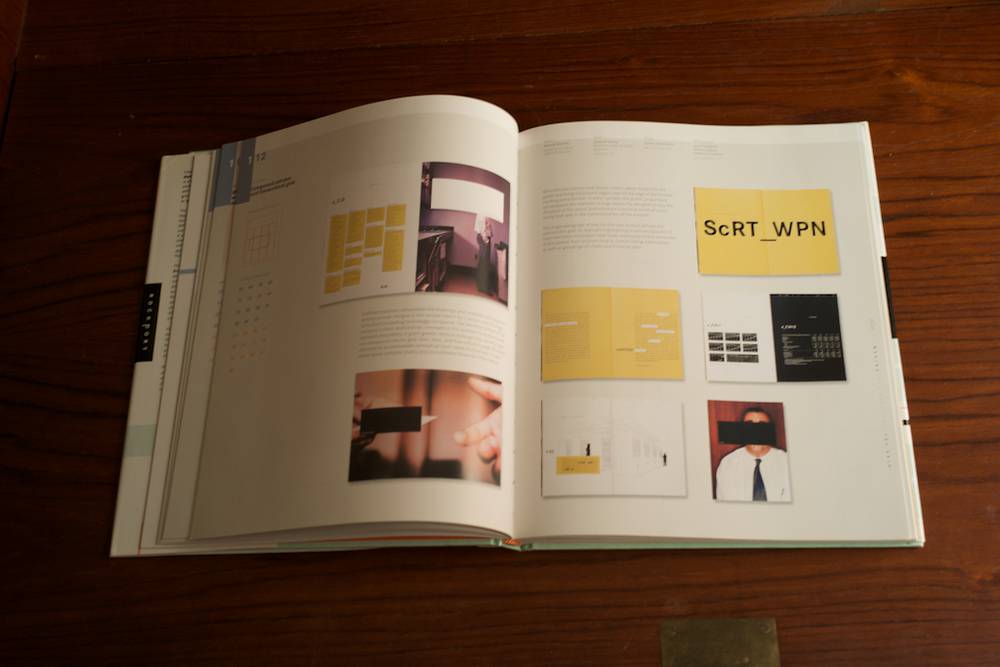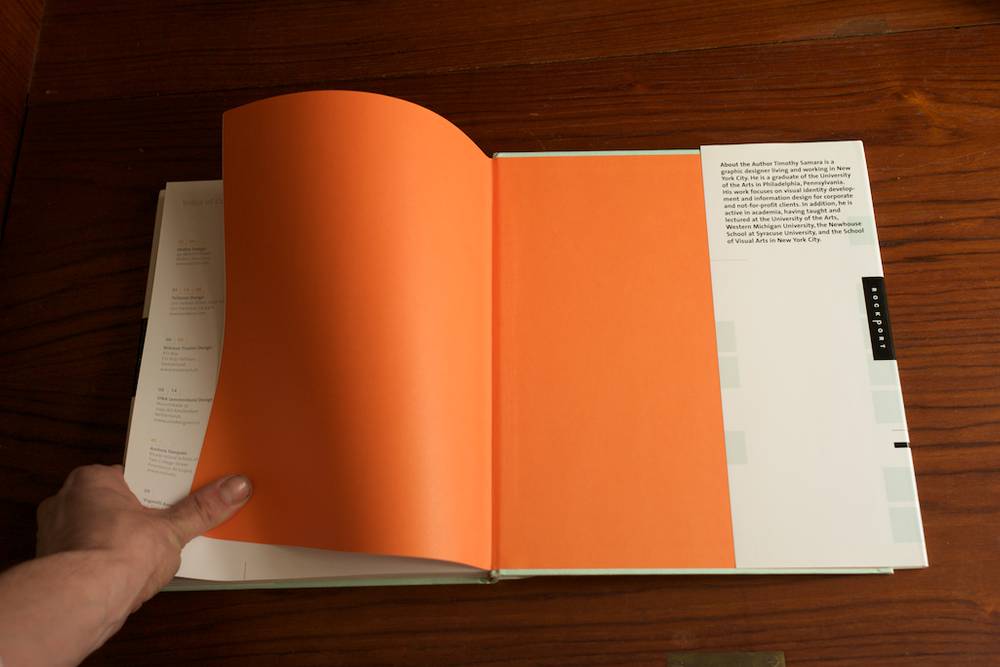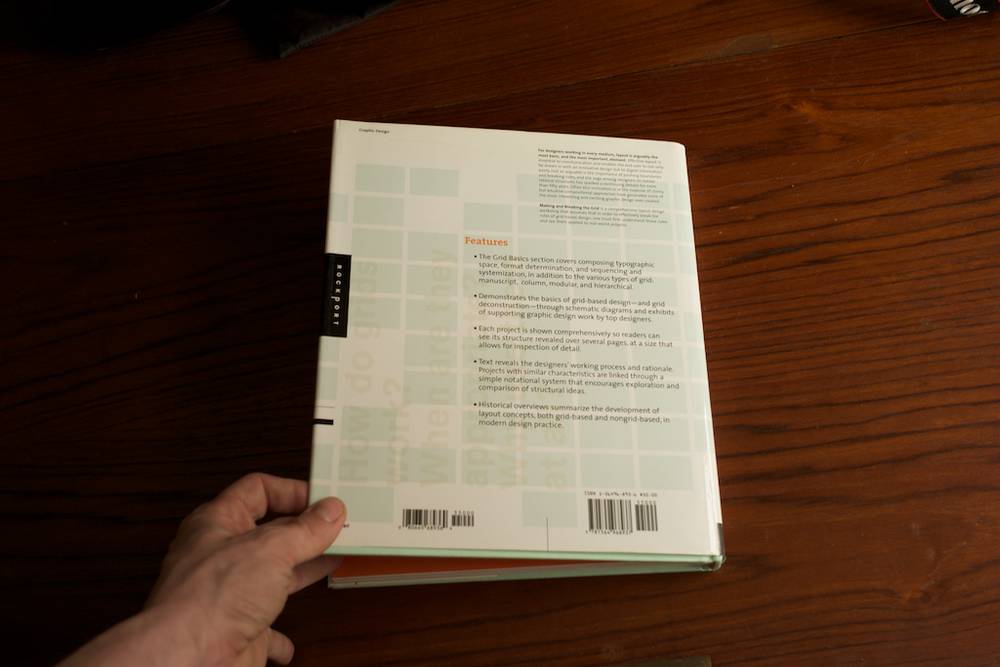 THIS BOOK IS BUT ONE OF THE HUNDREDS OF

ART & DESIGN BOOKS AND PRINTS

LISTED FOR EITHER

SALE OR TRADE

FROM MY LIBRARY. IT'S FREE FOR ANYONE TO JOIN THE SITE AND MAKE OFFERS.

You can sign up here if you have an invitation. Before doing that, you can read about why and how this site works.
NOTE: I have so many of these books about grids. I got this one, I got one called "The Designer and the Grid"; there is the classic "Grid Systems", and of course "The Grid", as in just plain ol', and "The Typographic Grid"… I'm sure there's more. I'll let you know and I'll tag them all with "grid" so you can figure it out.
According to Amazon, this book retails for $50.00— $28 more than what I'm asking — and ranks an understandable 691,976 in sales. The primary text of Making and Breaking the Grid: A Graphic Design Layout Workshop (Graphic Design) is credited to Timothy Samara; Rockport Publishers put this particular 208-page hardcover edition out on Feb. 1, 2003, with Dewey Decimal number 686.224. The ISBN is 9781564968937.
TAGS: breaking, contemporary, design, graphicdesign, graphic design, grid, layout, and making.
BEYOND: You can tweet this book , or post it on reddit, delicious, tumblr, or ffffound, just by clicking the respective links in this sentence. If I've overlooked your favorite social blogulating web service thing, try feeding this permalink into one of its textfields. If you prefer the little icons, I've got those for you too:
... little shoutouts of that sort always warm my heart — but no yeah I am happy to see you here regardless, tho, srsly. Also, if you like Making and Breaking the Grid: A Graphic Design Layout Workshop (Graphic Design), you can also explicitly say so via Facebook: